Here are the former members of the Board of Prospective and Cooperation, who we warmly thank for their contribution.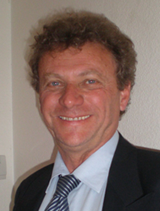 ALAIN LE PLAIDEUR. Agricultural engineer and Doctor in Rural Economy, Alain Leplaideur lives an active retirement: former member of the Scientific Committee of Action contre la Faim and President of the CARI association which works in oases and arid regions.
After a career as a senior researcher at CIRAD, on agrarian systems and trade in local products, he joined the Ministry of Foreign Affairs to deal with issues of biodiversity, environmental research and sustainable development as a whole, in tropical areas where the ministry conducts projects.
Then, director of research at IRD, he took the lead for one of its five departments, the Department of Support and Training of Southern Scientists, where he used research management techniques to promote teams of African, Latin American and Asian researchers.
He has been President of Prospective and Cooperation from 2014 to 2016.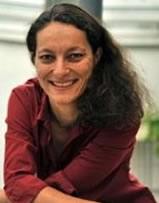 SOPHIE BEAU is Founder and director of the humanitarian organisation SOS Méditerranée.
She founded Alisés Conseil (a health and social engineering consulting company) and was an Associate Director in Prospective & Cooperation. She then specialised in project management, strategic counselling and empowerment methods in the social and humanitarian fields.
With a background in Anthropology and Political Science, she managed health programmes for Médecins Sans Frontières and Médecins du Monde (in Europe, West Africa, Asia, Middle East, and Caucasus) and was the former director of a rehabilitation centre for the social reintegration in France (Fédération Nationale des Associations d'Accueil et de Réinsertion Sociale, Provence Alpes Côte d'Azur – Corsica – Overseas Departments), and structured the activities of the CMA CGM Corporate Foundation for children.
She has gained extensive experience in many areas such as diagnostic studies, planning and programme evaluation, in networking actions and advocacy campaigns.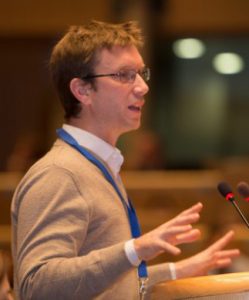 VINCENT WALLAERT is Head of the Europe Department of the Aix-Marseille-Provence Métropole (MAMP).
He previously held, from 2013 to 2016, the position of Head of the Cooperation Unit at the Agency for sustainable Mediterranean Cities and Territories (AVITEM), while teaching territorial economics and project management in Masters at Aix-Marseille University and at Science Po Grenoble.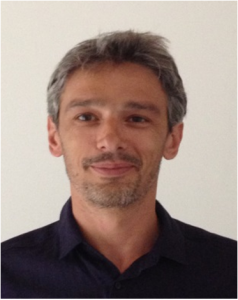 JULIEN ROUYAT is a Development economist (Master 2). He has worked for thirteen years in the implementation of development projects and the fight against exclusion.
Currently director of the Acting Against Exclusion Foundation (FACE) of the department of Gard (France), he has been for four years (2008-2012) a cooperation attaché at the Embassy of France in Mauritania, in charge of the bilateral cooperation in matters of governance. For two years, he has provided technical and methodological support to GRET's activities in Senegal. He has also held two management positions in France, coordinator of an association founded by the main networks of solidarity finance, and director of an intercommunal union with a Local Plan for Integration and Employment (PLIE).