Here are the former members of the Scientific Committee of Prospective and Cooperation, who we warmly thank for their contribution.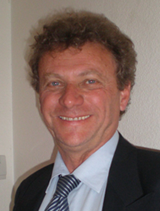 ALAIN LEPLAIDEUR, Agricultural Engineer and Doctor in Rural Economy, Alain Leplaideur lives an active retirement: ex member of the Comité Scientifique d'Action Contre la Faim and President of the Association CARI which works in oasis and arid regions.
After a career as a senior researcher in CIRAD, on agrarian and trade in the local products system approaches, he joined the Ministry of Foreign Affairs to take responsibility for the issue of research in biodiversity, in environment and in sustainable development on the totality of tropical areas where the MAE has projects on.
Then, as the Research Manager in the IRD, he took responsibility for one of its 5 departments, the Support and Training Department of Southern Scientists, where he used research management techniques for the promotion of Africans, Latin-Americans and Asians research teams.
ANNE LE NAELOU, lecturer in sociology, she is a director of the Institute Of Economic And Social Development Studies (IEDES) of the Université Paris I since 2010 and co-leader of the UMR 201 Development and Societies' axis.
She's founder and responsible for the professional SHS master's degree  "Crisis: Emergency Interventions And Development Actions" since 2000. Her work focuses on analysing the evolution of international assistance and solidarity, especially professional practices, professionalization and expertise.